We are able to provide a wide range of Inlays and tag of different frequency customizable according to the applications. Among our products you will find several inlay designs UHF,HF and NFC frequencies.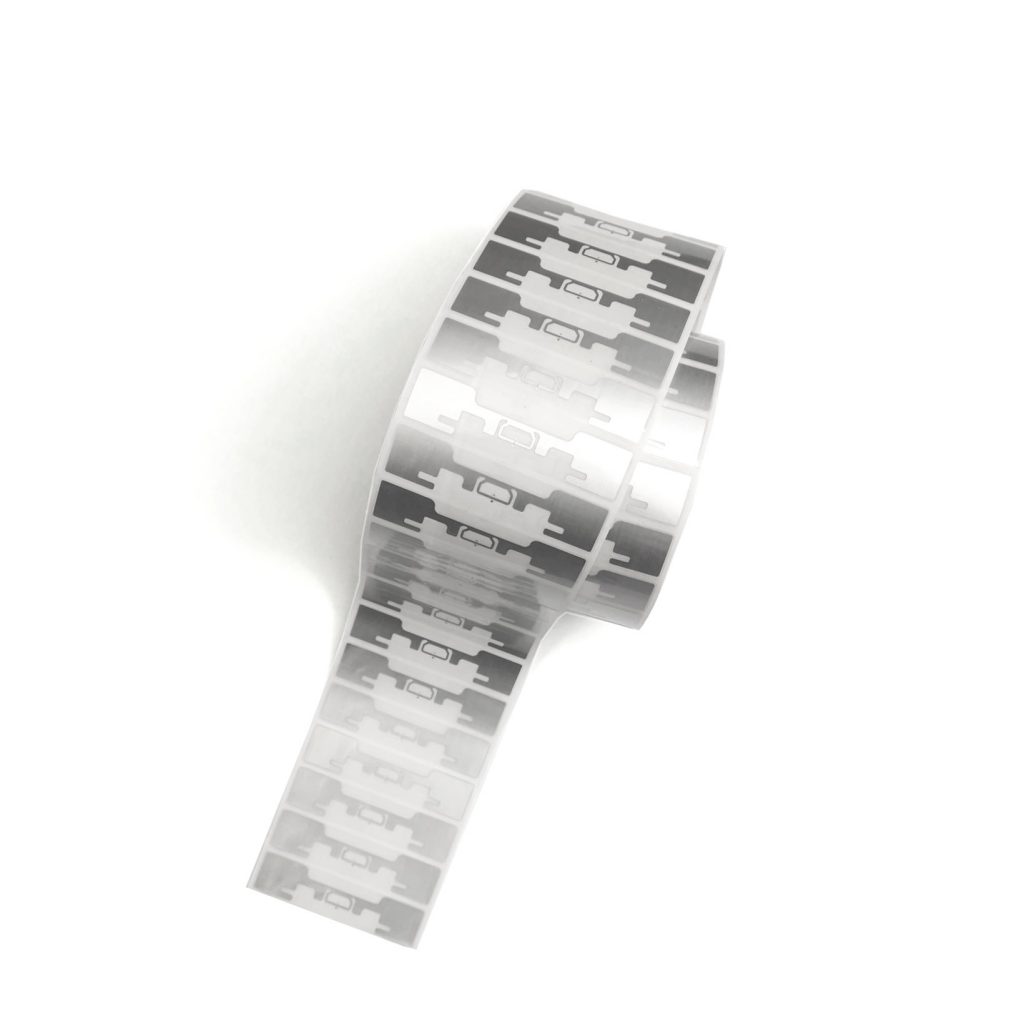 The design of our antennas can be used in three different ways, depending on the use cases for which it is to be used.
Our inlays can undergo different processes according to different needs
Dry Inlay
It is the main component of an RFID tag, it has a substrate on which the antenna and the chip are present. It has no further processing such as die cut, adhesive or cover.
Wet Inlay
It is the subsequent processing, in fact it looks like an RFID label in effect die-cut and made adhesive. It is transparent and it is not possible to print on it.
Paper Face
This process involves the affixing of a layer of paper or other adhesive material on the label, in order to make it printable. In fact, it can be supplied coded and printed if necessary.
When choosing a tag provider, you need to consider many factors

Wide selection of products
A wide selection of passive tags - UHF, HF, and NFC - is available, in many different shapes and materials, each of which suitable for specific applications.

Internal production
EasyRFID's products are made entirely internally to our company: this allows for high production control and a wide personalization capacity.

Quality
The highly specialized quality control team inspects every single label roll in order to remove the non-working tags and provide 100% functional products.

Samples
Custom samples are supplied fast and ready to be tested.