Encoding & Printing
tag RFID
RFID tags can contain several information, encoded in their memory or printed on their surface, depending on the applications for which it will be used.
Thanks to our experience and flexibility we are able to design and implement the best solution according to the situation, even in small batches.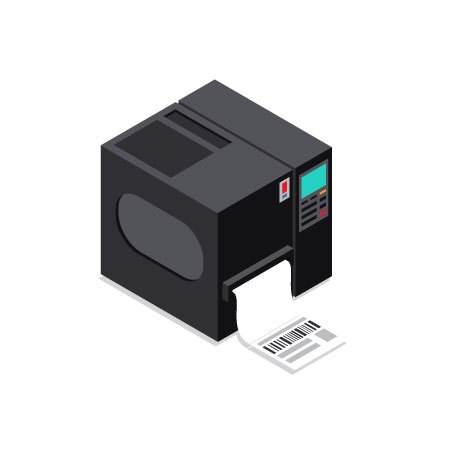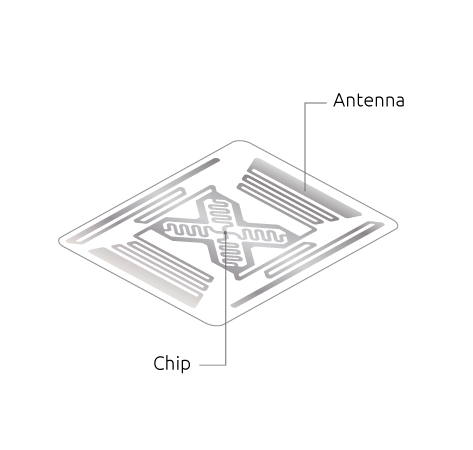 Inside the chip contained in each RFID Tag there are four different memories:
Reserved memory: this memory contains the passwords relating to particular functions such as kill or access.
EPC Memory: rewritable memory which is used as an identifier in most use cases.
TID Memory: Contains the unique code entered by the manufacturer which cannot be changed.
User Memory: editable memory in cases EPC is not sufficient.
How can an RFID tag be encoded
These memories can be written with different codes depending on the use to be made of them. Tags can contain the following information:
Combinations of random numbers
For various applications, simply a random number can be used as the primary ID of the tag. The software associates the ID of the tag to the database information about the product the tag is attached to. In fact, the tag contains no information about the object it is affixed to, but rather the code; the latter is therefore used by the management software to retreive datas about the product.
Detailed information
High memory tags can hold more than 64000 bits: this memory can be used for retaining information, especially when it is not possible…for retaining information, especially when it is not possible to access the wifi network or data traffic coverage.
Custom number combinations or code schemes
The code inside the chip memory can be directly related to the item to be labeled, thus reducing the complexity of the system. An example of this coding system is the Fides Code, an algorithm, used in waste management, which uniquely certifies the codes associated with each bag or container delivered to citizens. The peculiarity of this code is that it can also be used offline and it is possible to access a series of information such as the code of the municipality and the manufacturer of the tag for example.
EasyRFID provides the printing service of the labels with fixed or variable data. Here are some of the information you can print:
Barcode and QR Code: the coding of the tag is often combined with the affixing of the barcode to it. This can be used in case of chip verification, in case the chip is no longer functional etc.
Readable text: any text can be printed on the label such as the name of the product on which it must be affixed.
Company logo: the logo of the company that uses it can also be printed on the tag for personalization.
Images: vector images can be printed.